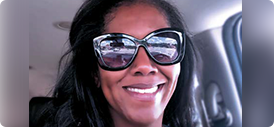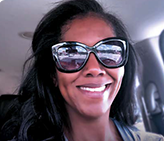 Magnolia, TX
married, mother of 3, pre-school teacher
"I live an active life, and my disease progression made caring for my 3 children increasingly difficult."
DISEASE HISTORY

20 Years
since RMS diagnosis
PATIENT BACKGROUND

RMS Risk Factors
African American, incomplete recovery from relapse
RMS TREATMENT HISTORY

2 prior DMTs:
1 injectable and
1 oral therapy
WHAT MOTIVATED YOU TO EXPLORE OTHER TREATMENT OPTIONS?
I was having multiple relapses and I was determined to find another treatment option. My HCP team agreed to discuss options and see what to do next.
WHY LEMTRADA?
After reviewing both the safety and efficacy data with my doctor, my family and I felt the potential benefits outweighed the risks for me. The required monthly monitoring and self-checks would allow me and my HCP to keep an eye on my health. And if getting to my HCP or lab was too difficult, I knew that I could have a visiting lab technician come to my home.
DID YOU HAVE ANY CONCERNS ABOUT STARTING LEMTRADA?
Potential autoimmune side effects were my greatest concern. As a result of one of my regular self-checks, I discovered a blister in my mouth and I contacted my doctor immediately. He told me it was ITP, or immune thrombocytopenic purpura, which meant that I had low blood platelet levels.
WHAT WOULD YOU TELL SOMEONE ABOUT YOUR EXPERIENCE?
I'm at the end of my scheduled monitoring since taking LEMTRADA 5 years ago. The ITP was treated, I've had no relapses, and my doctor hasn't seen any signs of disability progression. I'm glad I learned more about LEMTRADA and was able to make an informed decision. In the future, if my doctor thinks I need an additional course of treatment and monitoring, I will do it again.